A message from Principal Brenda O' Malley
---
Dear Parent/Guardian,
Thank you for taking time out to consider St. Tiernan's College for your son/daughter.
Our school is a centre for learning and it is our expectation that each student who attends St Tiernan's College will maximise their potential during their time here. We expect the absolute best from all our students and our dynamic innovative staff will strive to ensure that this happens.
St. Tiernan's College offers a varied and high-quality curriculum at both Junior and Senior Cycle. We introduced the Transition Year Programme in 2015 to respond to the needs of our students. This has proved a successful addition.
In 2019 phase one of our building project was completed. This consists of five new classrooms and new toilet facilities. It also saw extensive grounds work carried which includes basketball courts, soccer courts, car parking facilities and landscaping.
We are delighted to announce that Phase two of our building project is now in its early stages, this development will see fifteen new rooms constructed in a modern two storey development which will include an art room, science lab and prep room, ICT suite, music, SET rooms, classrooms to name a few.
It is particularly important that all students are happy and feel safe in our school. We have an excellent Pastoral Care system to ensure this, which includes Class Tutors, Year Heads, Care Team, Guidance Counsellor, and Home School Liaison Officer along with the support of our School Completion Programme. We foster a caring and respectful environment where students feel that they are important.
We run a summer camp for all incoming first year students in June/July to aid the transition from primary to secondary school. This is further supported by a mentoring programme throughout first year which sees our transition year students paired with first year students guided by our School Completion Programme Project Worker.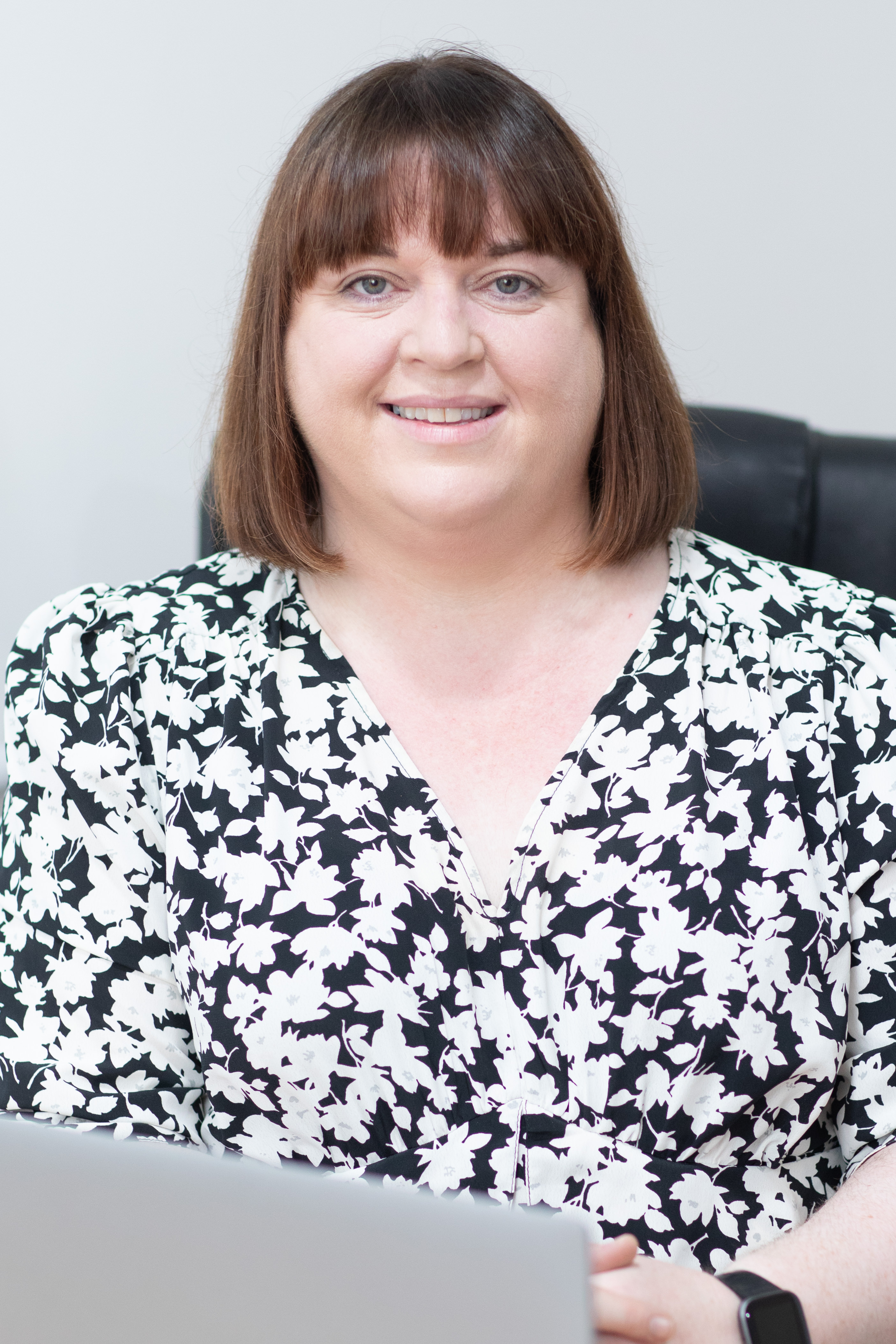 We actively encourage all students to take part in our sports and all extra-curricular activities available to them and that they all find them to be an enjoyable experience.
Finally, we would be delighted if you could attend our Open/Enrolment night to see first-hand what our school has to offer. If you require any further information, please do not hesitate to contact the school directly.
Brenda O' Malley
Principal